MOTION MOOD BOARD
Motion Board along with Static Mood Board to start off the UI journey.
The Motion Mood Board consists of referenced material alongside hand edited graphics that sew into the tapestry of the motion board video. 
STYLE GUIDE
Style Guide Consists of Graphic Design / Visual Target Concepts / Motion Graphics.
Imagery Style Aesthetic for Style Guide.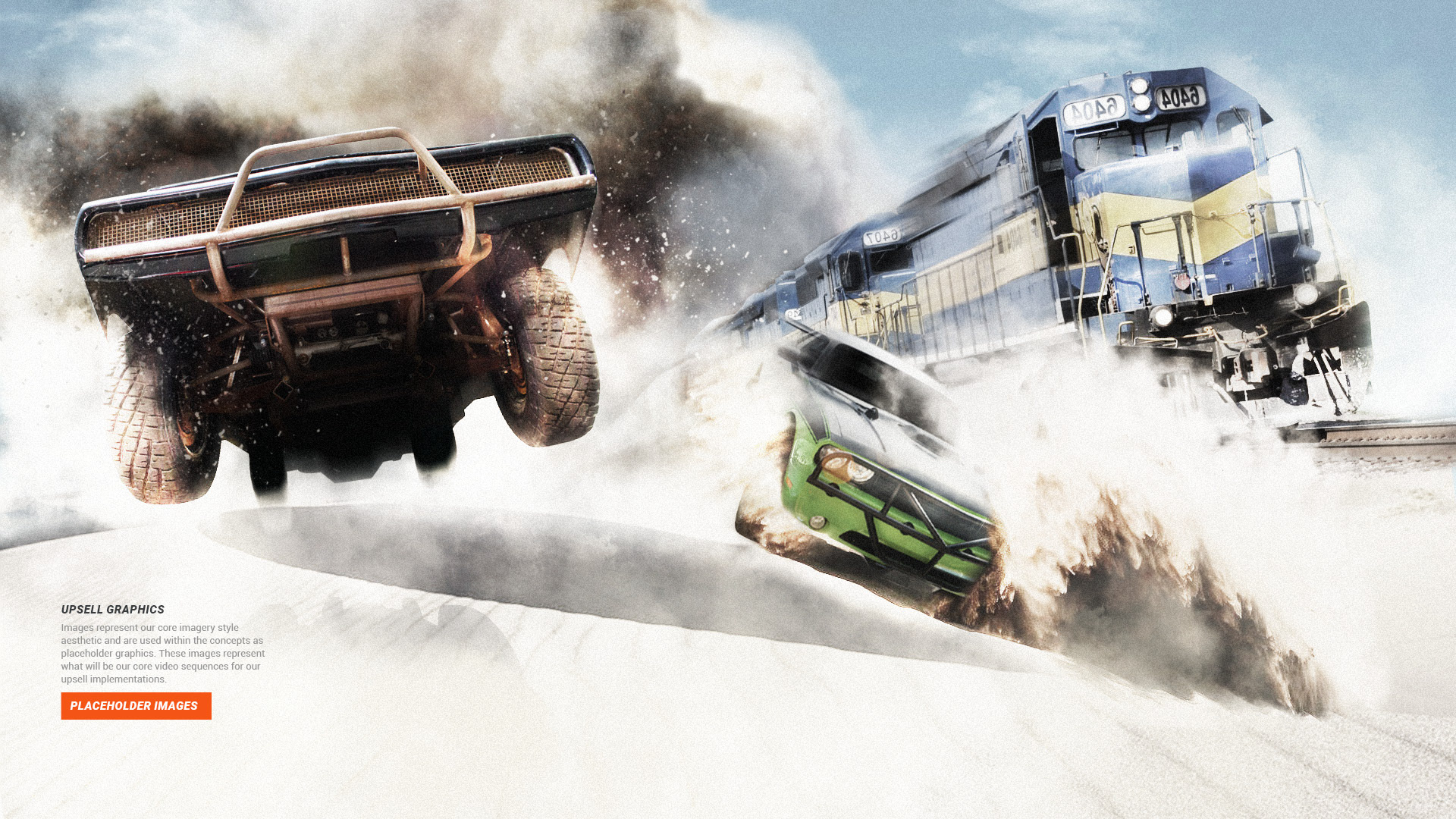 IMPLEMENTED UI
Final renders of the Frontend using large icons with motion blur to enforce the sense of speed. Every step of the way the screens animate as an orchestrated seamless dance. 
MOSAIC - DRIVER NETWORK
Concept to Motion Graphics to Final Implementation. A persistent UI throughout the Fast & Furious to show the player continuous progression in player reward mechanics.